Meet Kelly Sommerich!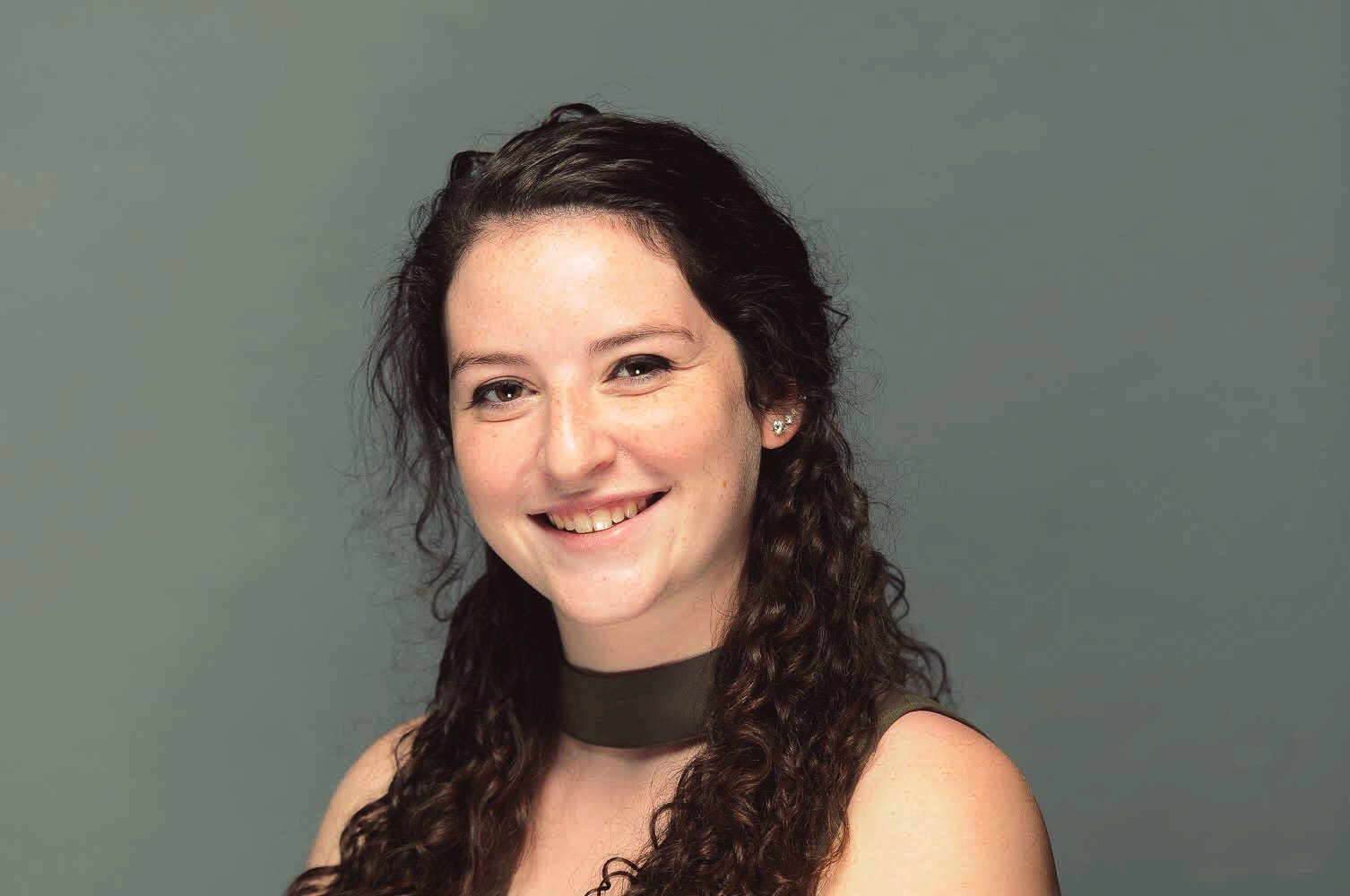 Meet Kelly Sommerich: A Junior Advertising major at Appalachian State University from Norton, Massachusetts. As an out of state student, Kelly tries to make the most of her experience in Boone by spending her time hiking and traveling around the area. Kelly has enjoyed her time at Appalachian State and loves what the school offers her academically and socially. She is the Vice President of the Women's Club Volleyball team on campus. Kelly enjoys interning with WAMY because she is encouraged to be creative with fundraising ideas such as our Phil Flushing campaign and other concepts for events. She also feels that the work she is doing at WAMY is meaningful and everyone who works with WAMY definitely has a passion for what they are doing which is reassuring to see. Kelly has been spending her internship hours during February working on WAMY's Have a Heart Campaign & Phil's Valentine project. Visit any of the businesses listed below to buy your heart for the community for only $1! All proceeds raised will benefit WAMY programs.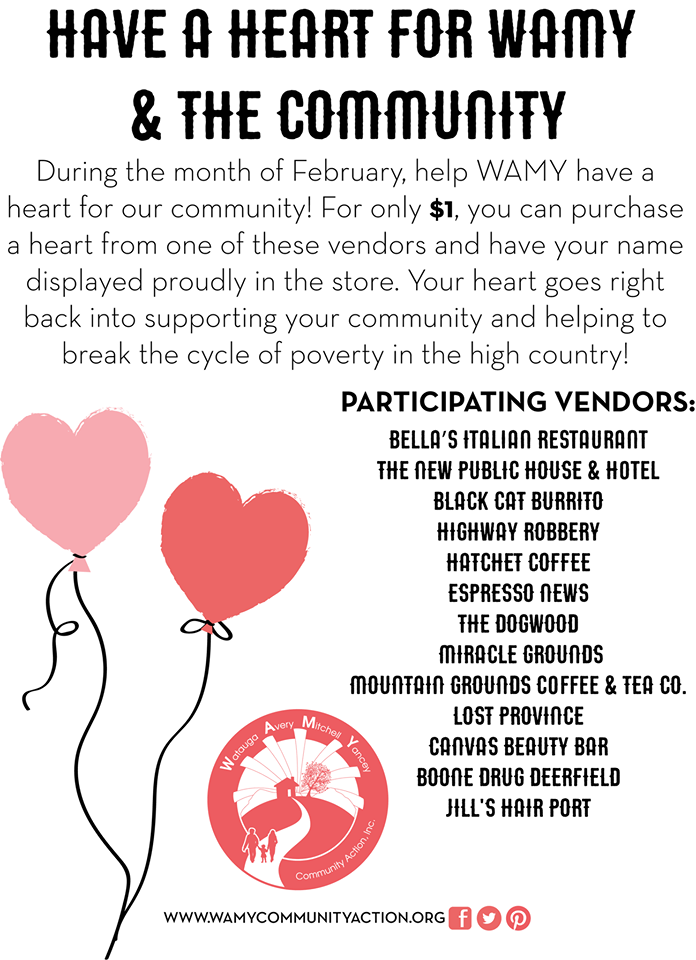 Ms. Shelby brings healthy snack lessons to Avery YO!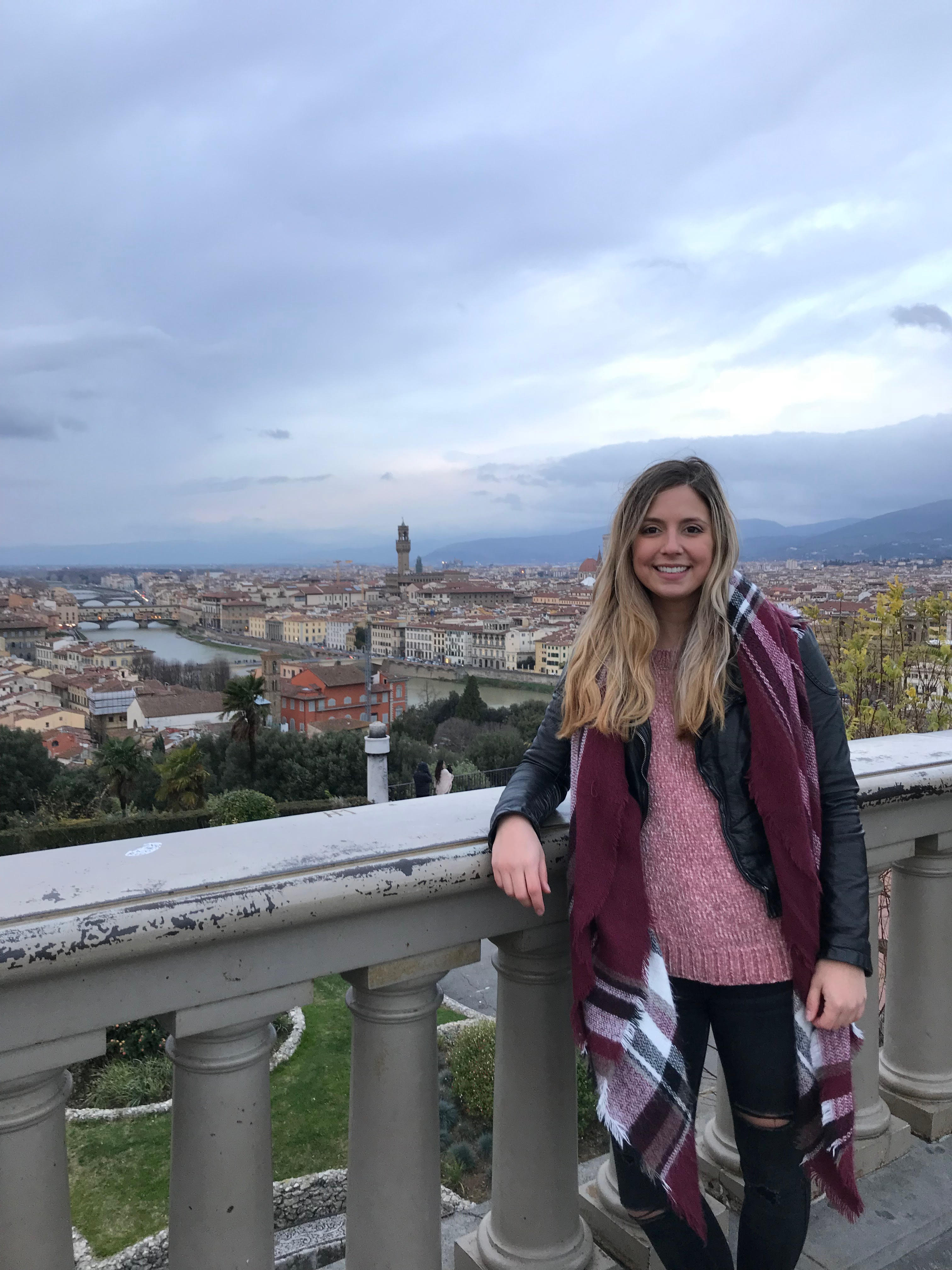 Meet Ms. Shelby Tigbayan, a Exercise Science Intern with WAMY Community Action, Inc. Shelby is a senior at Appalachian State University studying Exercise Science and Psychology. She plans to attend an accelerated nursing program after graduation in May and eventually pursue a career in pediatrics. Shelby has always loved being around children and says that having the opportunity to intern at Banner Elk Elementary's after school site this semester is something she will always be grateful for. A few of her hobbies include being outdoors (especially in Boone), music, & traveling. 
"Critter Snacks" at Banner Elk YO!
Children can sometimes be weary of eating fruits and veggies for snacks. Shelby has found a way to make eating a healthy and nutritious snacks fun for the children in the after school program. Children in the after school program at Banner Elk spent Tuesday & Thursday exploring the fun in making their own snacks that are healthy and exciting to make. Shelby taught them how to make 'lady bugs' out of strawberries, 'ants on a log' out of celery & peanut butter, and 'penguins' out of bananas. Children at Banner Elk have enjoyed having Ms. Shelby work on activities and games with them because she has enthusiasm and enjoys teaching them about these very important lessons. The goal of her lessons and activities are for the children to take these healthy snack lessons back home to their families to help spread the word about nutritious snacks and healthy eating habits.  23.5% of children in Avery County are considered overweight or obese, according to the 2016 Eat Smart, Move More campaign data. Our hope is that children in these programs will begin to understand that healthy snacks are the best option for snacking when they are hungry and even can be fun to prepare! See below how the children at Banner Elk YO! enjoyed this activity. 
You can find more photos from this activity on our facebook page: WAMY Community Action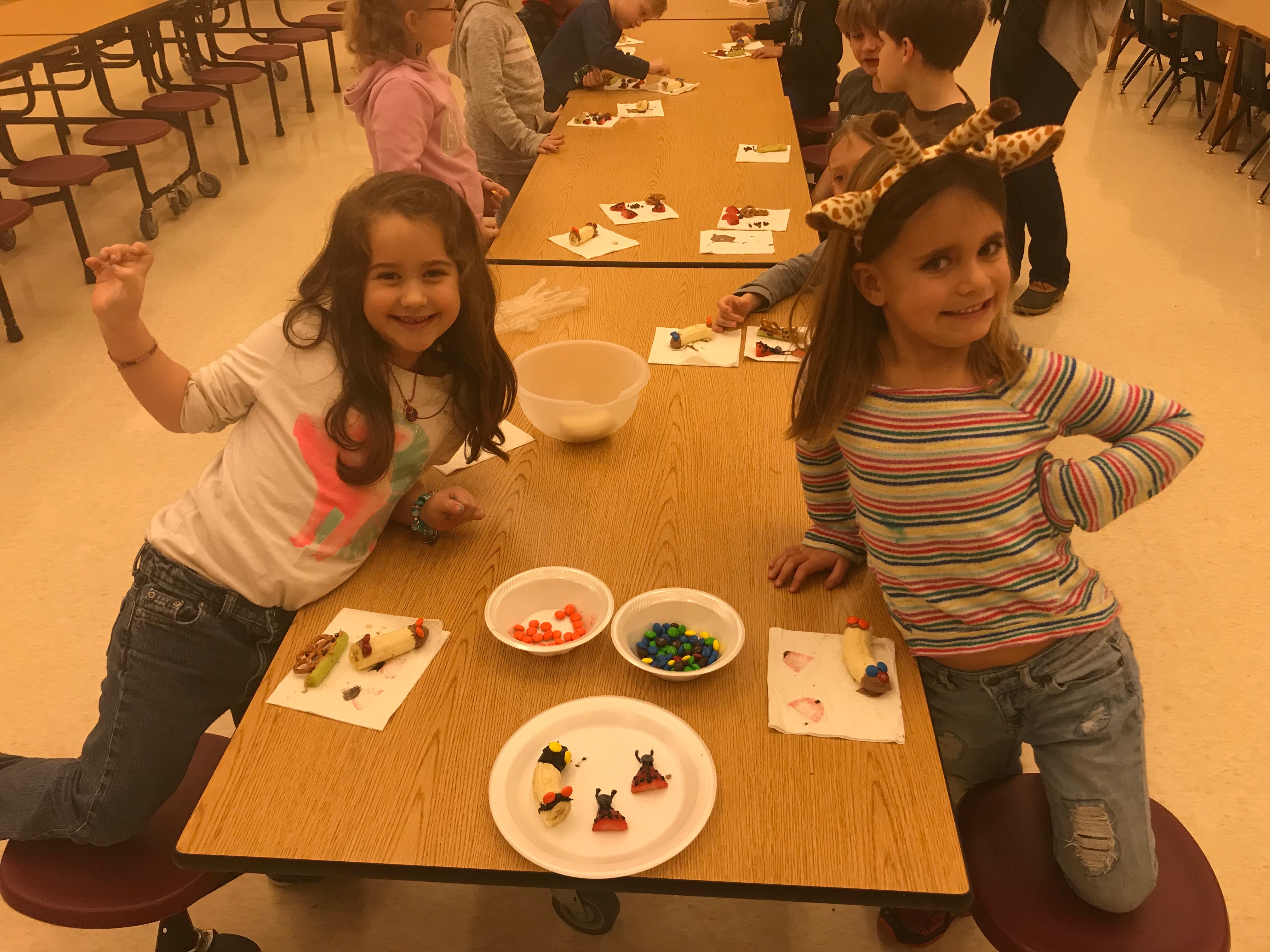 WAMY-Opening Doors in Avery County
Why should a nonprofit do an open house, you may ask? Just the same as a real estate business hosting an open house to showcase the house they are trying to sell, a nonprofit should have an open house to showcase the programs they provide to the community that needs those services. WAMY Community Action, Inc. has been in the same office in Avery County for over 15 years with staff in and out of the office. However, with time, things are changing at the WAMY Avery office and on Wednesday, October 4th, 2017; WAMY opened the Avery doors to the community for open house. WAMY now has 2 full time staff stationed in the Avery office. The office staff of WAMY set up a food tent with free hot dogs with sides and also hosted a free raffle to give away prizes to everyone that shared their email address with WAMY for further information about our organization. We had a great turnout at Avery's open house and hope that by opening the doors to the community for a day will also help the community realize that WAMY's doors are open to every member of the community in their time of need. Even if WAMY cannot personally help a client, WAMY will refer that client to another organization and even act as a liaison for that client and the next organization they come into contact with. WAMY's overall goal is to break the cycle of poverty. #breakingthecycleofpoverty